Products & Services
At Addison Truck & Trailer Repair, we realize that the purpose of your fleet is to deliver to your customers, and a truck or trailer that isn't moving isn't making you money. What's worse, is that your customers needs are not being met. We recognize that your customers needs are your top priority, and a truck that is not moving is a liability, not the asset that it should be.
To keep your rig rolling takes a lot of resources, and we have those resources. From electronic tooling to be able to talk to your truck to the hands on tooling needed to perform the actual repairs, we have them.
"We know that your trucks need to move"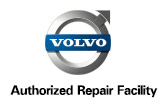 "A superior repair begins with the right parts"
We truly believe that the use of poor quality parts in a repair may appear to be a money saving decision upfront, but can end up costing more in the long run. Whenever possible, we source excellent products to repair your vehicle so that your repair lasts. You don't want to have a premature repair failure, and neither do we.
Our Services Include
Volvo dealer for parts and service
R.V Repairs / Bus Repair
Light Truck
Safety inspection station
Heavy truck & Trailer Alignment
Air Conditioning
Alternator and starter Repair and Sales
Welding and Fabricating
Roadside Repair
Fleet Maintenance
Parts Sales
Air Conditioning
24Hr On Call Emergency Service